Product description
Product reviews
Product Information 
  * Lamp beads: XG2
  * Power: 5W 
  * Lighting Mode: 5 Modes
  * Max Lighting distance: about 130 M
  * Charging interface type: Micro USB
  * Runtime: about 2-3 H  
  * Built-in Battery: Polymer 103040 / 1200mAh 
  * Material: ABS
  * Weight: about 56G
  * Product Size: 60*45*36mm
  * Charging voltage: 5V/1A (Note: fast charging chargers are not supported)
Tips For Using
Press the right button, white light Strong> medium> strobe> off, long press the right button to switch to red light mode, short press the button to switch (Red light on>Red light strobe> off); press the left button to enter the induction mode, only white light Strong can be used.
Outdoor night fishing headlights

Built-in Motion Sensor, Five lighting modes, Adjustable angle, Waterproof design.


Built-in switch sensor:

Button and sensor dual controllable switch, so that the switch is more diversified.
Outdoor Companion: 
Hiking, jogging, hands-free work, or sending a distress signal in an emergency. It covers most use scenarios.
Motion sensor control
You can swipe your hand to control the switch light (within 10cm of the motion sensor).
Super bright headlights
The high-power LED wick makes the night see clearer and farther.
5 light modes, easy to use
High / Low / Strobe / Red light / Red light strobe.
How to use
Red light mode: long press the normal switch for 2 seconds, White light mode: single press the normal switch to turn on.
USB charging port
Built`in rechargeable battery, the charging indicator red means charging is in progress, green means charging is complete.
60° adjustable angle
Adapt to your various needs.
IP44 waterproof rating design
No need to worry about complicated weather.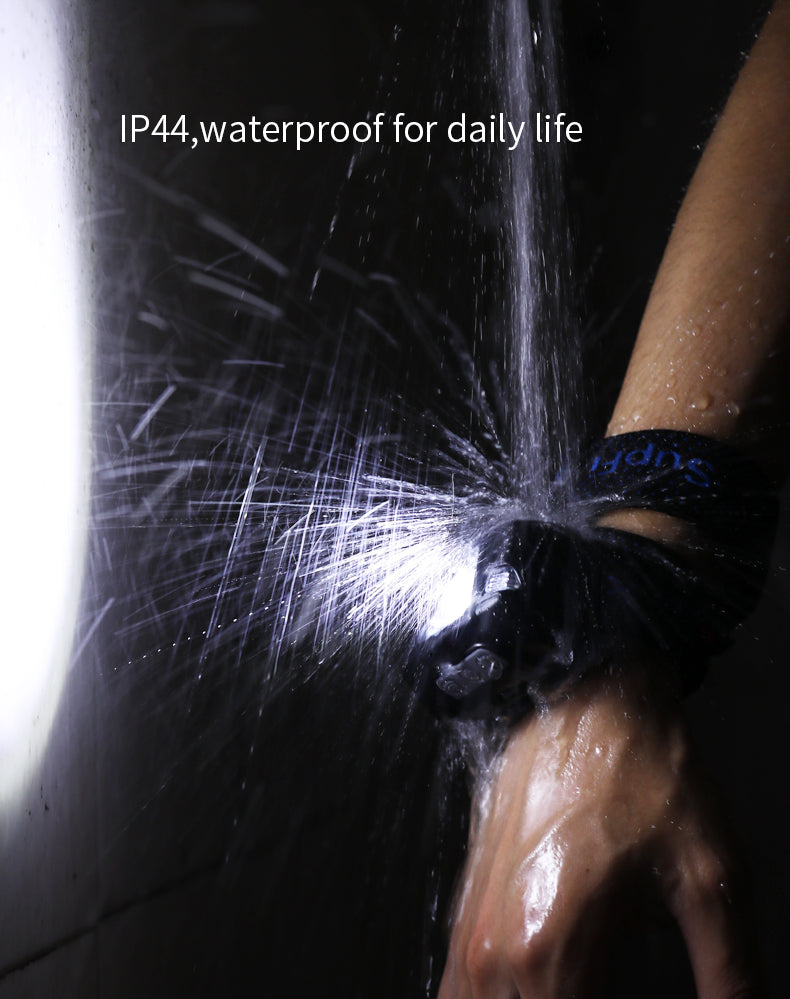 Highly elastic fabric headlight belt
More comfortable to wear, breathable and absorb sweat.
Product analysis