Product description
Product reviews
Specs:
Power:5W
Size:69*79*60mm
Weight:118g
Brightness:350 lm
Lamp beads: Led
Battery:18650 built-in battery
Battery Capacity:2600mAh
Battery voltage:3.7V
Charging Port:Type-C
Run Time:7 hours 
Charging Time:6 hours
Material:ABS
Colour:Black
Anti-fall Height:1M
Lighting Distance:252M
Beam color:While
Waterproof:IP43
Modes: Strong-Middle-Low-Strobe-SOS
Packing: headlight (battery inside)+USB cable+box
Features:
1.Humanized design: equipped with 4 lighting modes(strong-weak-strobe-SOS).The headlamp can be charged through the micro UBS cable included in the package, which is very practical.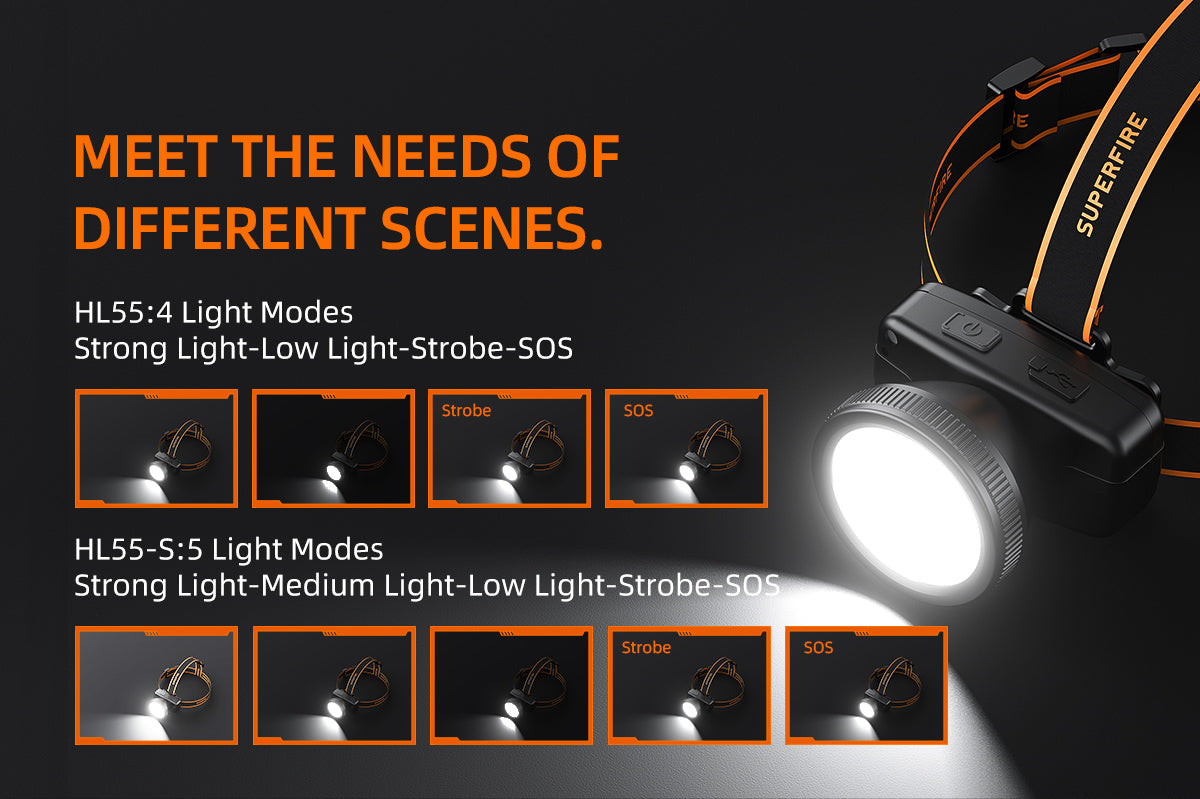 2.Long runtime:Built-in rechargeable large-capacity lithium-ion battery. The headlight can be light on up to 7 hours after fully charged.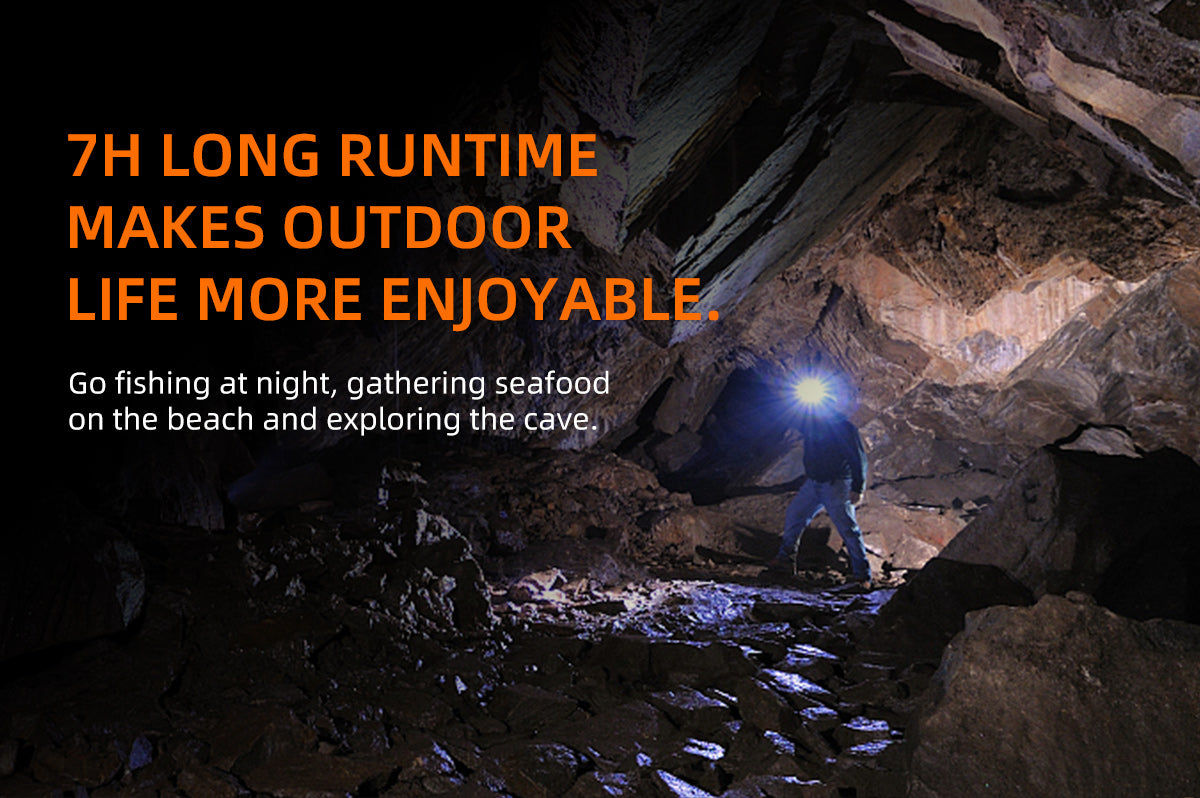 3.Adjustable head:The head of the headlight can be adjusted downwards from 0 to 90 degrees.And the elastic adjustable headband is more flexible and comfortable.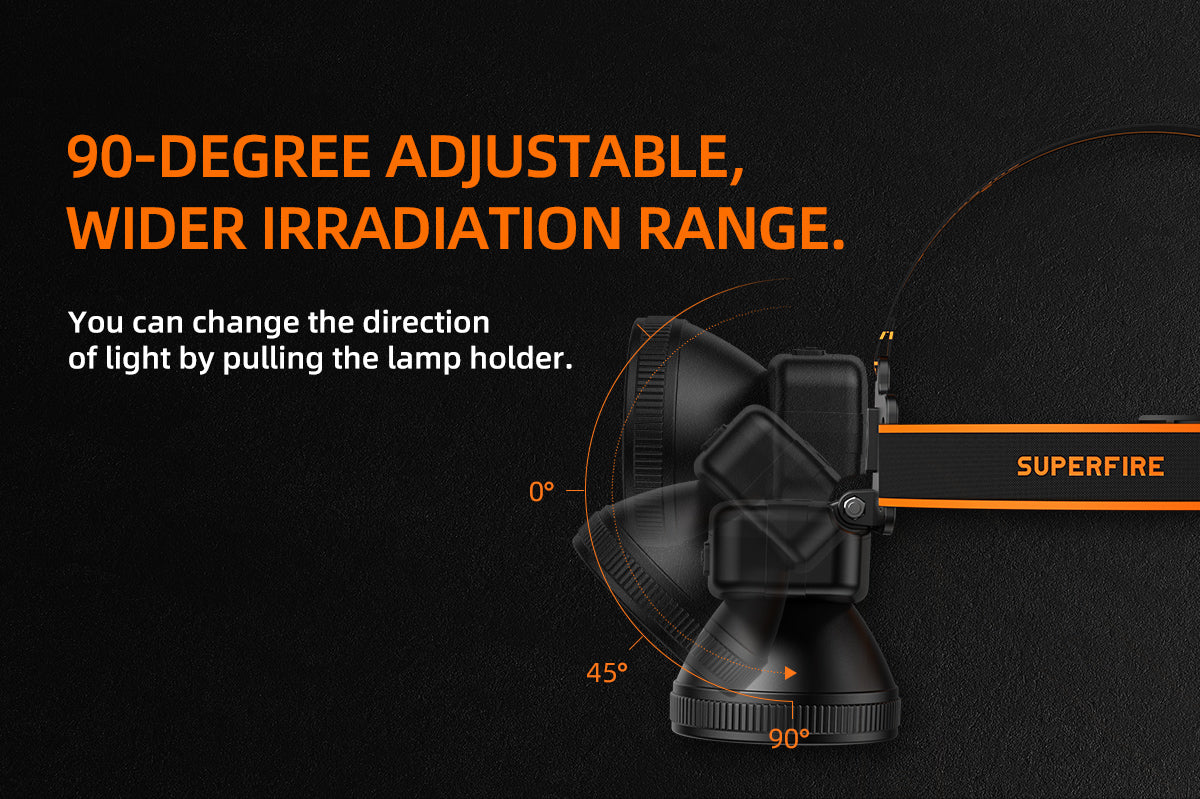 4.High brightness: The LED beam can reach 350lumens, and the beam range reaches more than 250 meters and is clear, which is sufficient for outdoor operations and emergency using.
5.Hand-scanning sensor function:It's convenient to turn on/off the headlight in sensor mode, and the sensing distance is about 10cm.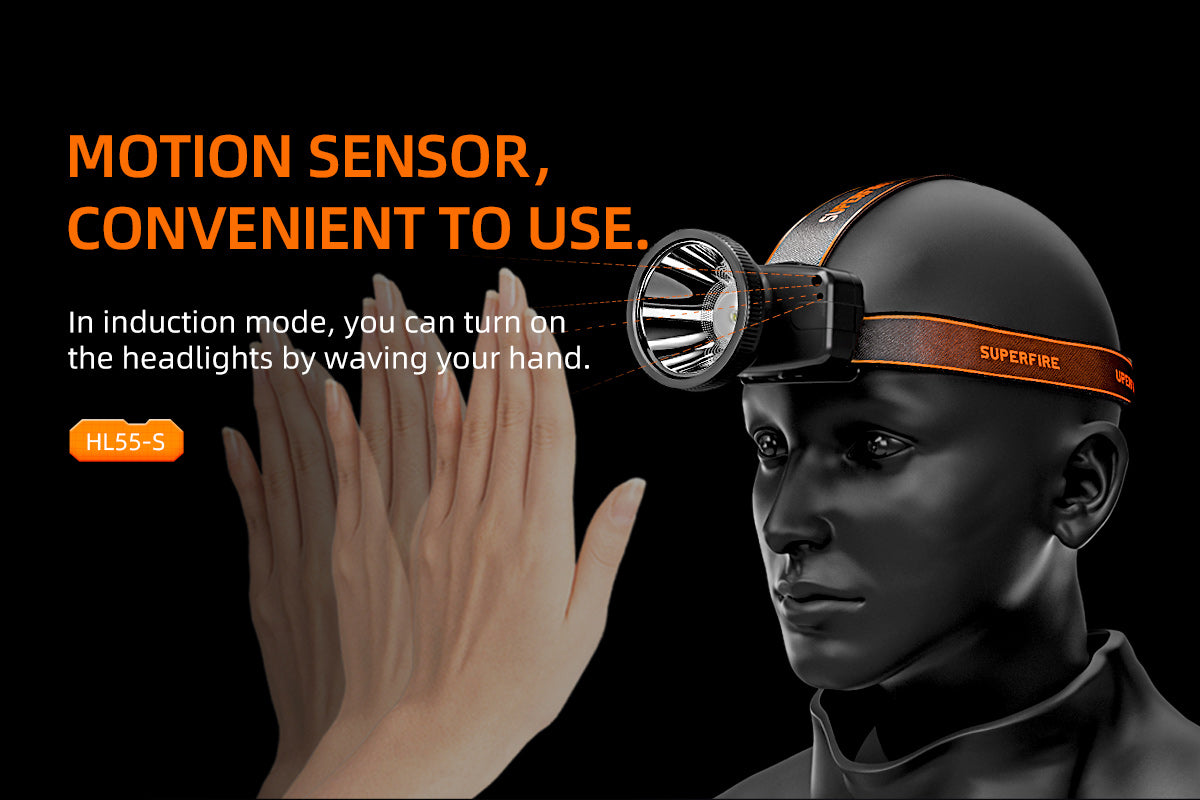 6.Waterproof resistance:The LED light has IP43 waterproof function.It can be used normally ,even if it is accidentally dropped into the water. As long as it is quickly removed and wiped dry.The headlight is pretty suitable for outdoor work at night, sea fishing , camping, adventure, etc.
7.Small and exquisite design:Easy to carry, and you won't feel heavy in the bag when going out,which is really handy and convenient to use.
8.Outdoor Companion: Bicycle lighting,camping,hiking, jogging, working hands-free or sending a distress signal in an emergency. It covers most usage scenarios.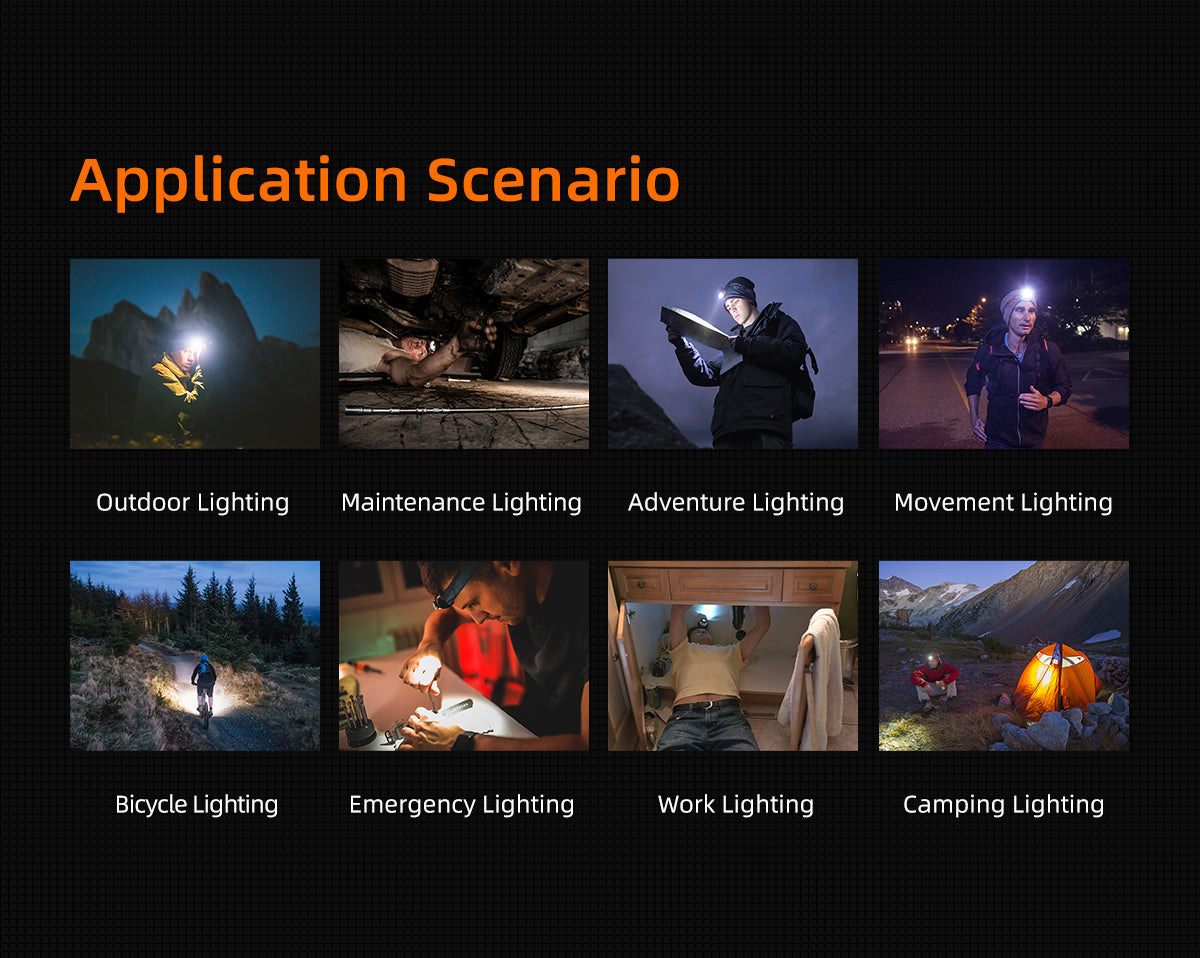 Using tips:
1.Press the top left button to turn on superfire HL55-S at the strong light, and continue pressing to switch (strong light - weak light - strobe - SOS - off) to cyclically switch the gears. Long pressing the power button for about 2S to turn off in any mode.
2.Press the top right button to turn on the sensor function, the corresponding indicator light on, continue to press to turn off the sensor function.