Product description
Product reviews
Specs:
Power:3W
Voltage:3.7V
Size:128mm*28mm*26mm  
Weight:82g
Brightness:350 lm
Battery:1*18650 rechargeable Li-ion battery
Capacity:1700mAh
Charging Port:USB interface
Run Time: 2.5 hours
Charging Time:2 hours
Material:Aluminum Alloy
Colour:Black
Anti-fall Height:1M
Lighting Distance:210M
Waterproof:IP55
Light Display:High/Middle/Low/Strobe/SOS
Packing: Flashlight+1*18650 battery+USB cable+hanging box
Features:
1.Smart battery charging remind: Display battery level and charging status. Red light-fully charged, green lightcharging.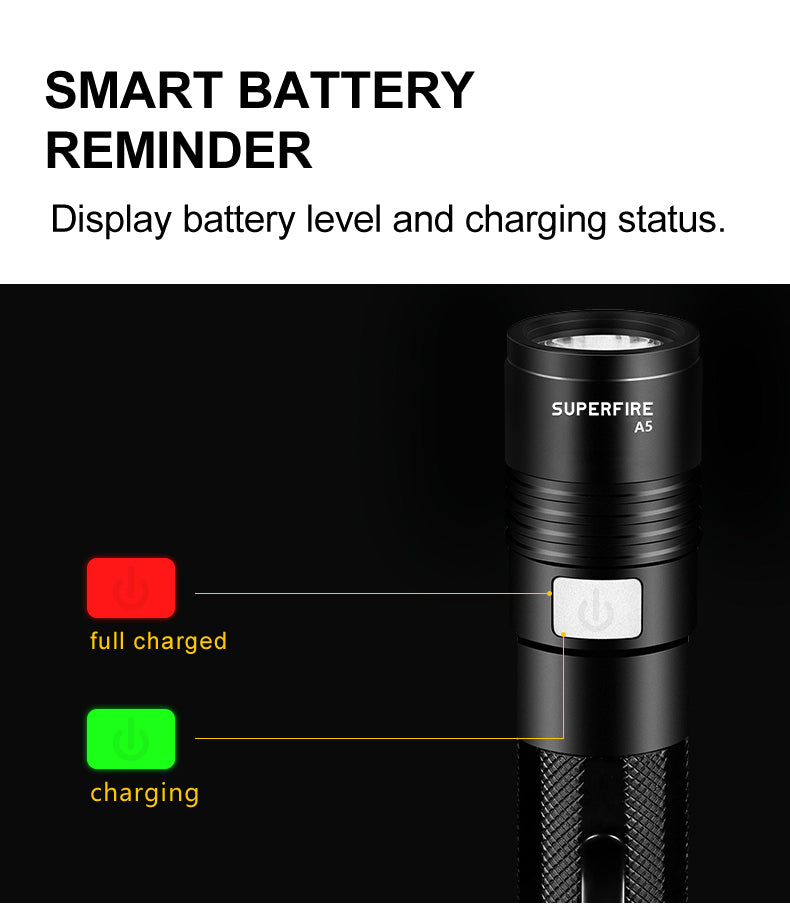 2.USB charging: Built-in 18650 rechargeable battery, which can be charged by computer/mobile power/car charger/USB socket. Power saving program makes the flashlight runs for a long time.
3.Waterproof and anti-dust IP55, perfectly adapt to various harsh environments.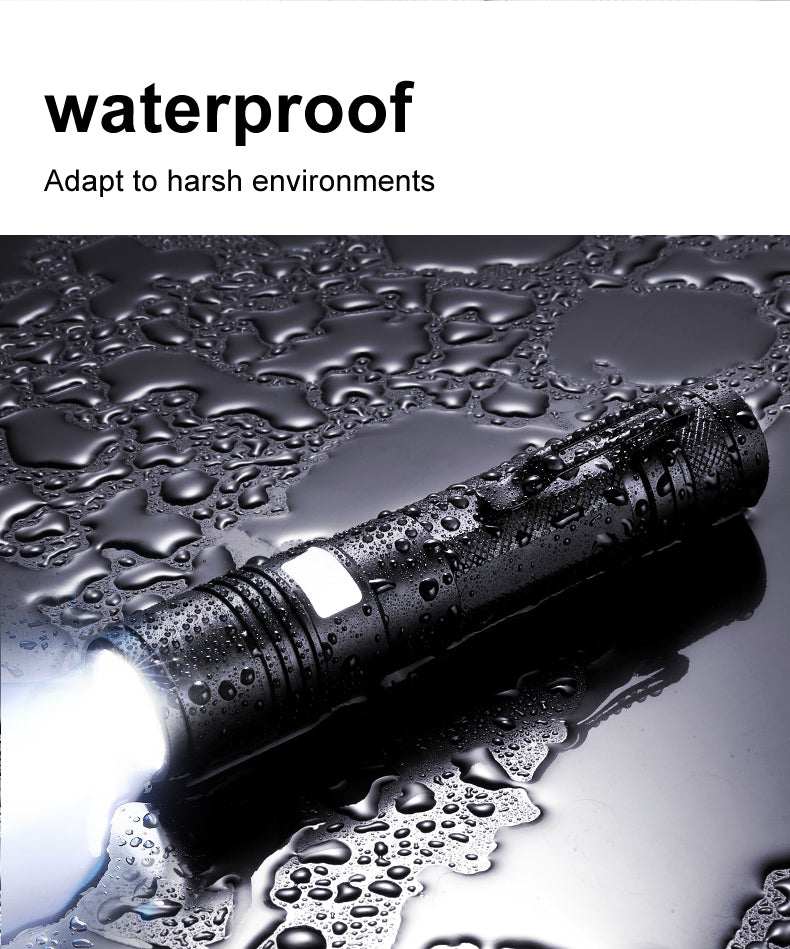 4.Portable: The flashlight can be conveniently carried in the pockets or handbags. It is suitable for various scenarios such as maintenance, camping, inspection, daily emergency, and fishing. The humanized clip design strengthens its safety. Not easy to fall, and it has 1m anti-fall height.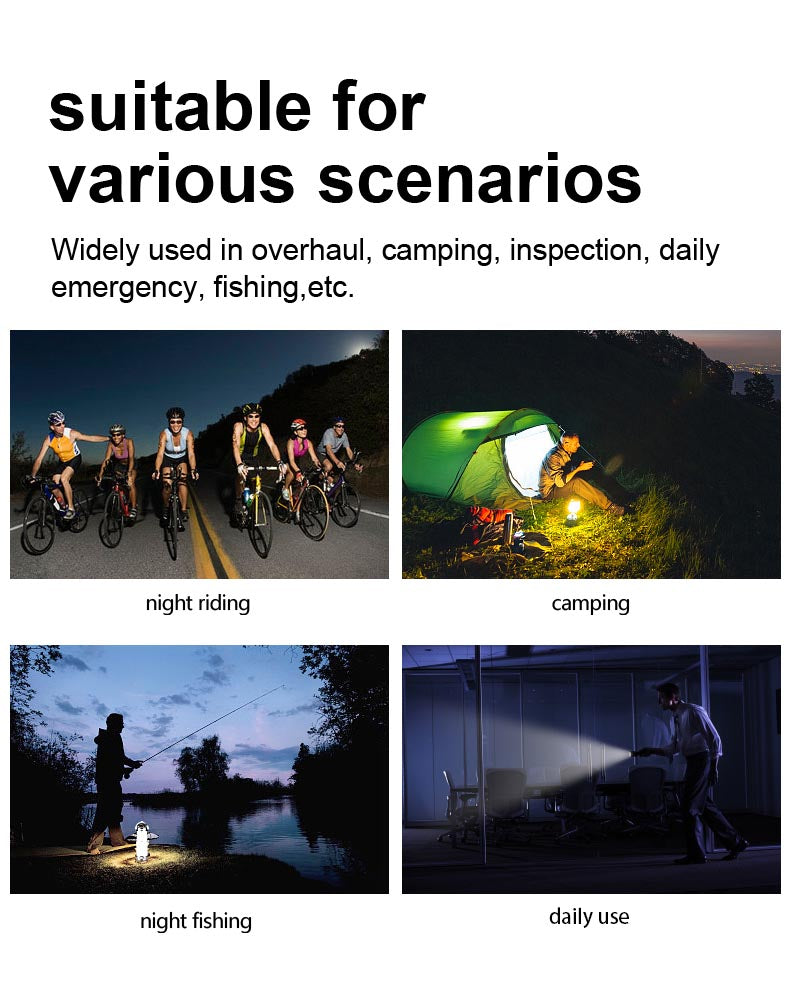 5.Five light modes (High>Medium>Low>Strobe>SOS) free to choose. Short press to switch, long press the button for 2s to turn off.