Product description
Product reviews
Specs:
Power:10w
Brightness:1100lumens
Size:128*26*29mm
Weight:130g
Power source:1*18650 rechargeable Li-ion battery
Material:Aluminum Alloy
Runtime:2-5 hours
Distance:200-300 meters
Anti-fall Height:1M
Waterproof:IP55
Modes:5 modes (High>Middle>Low>Strobe>SOS)
Features:
1.The small and exquisite flashlight is suitable for unisex, especially for women carrying in handbag.
2. XML(T6) LED light source to achieve high brightness to 1100 lumens.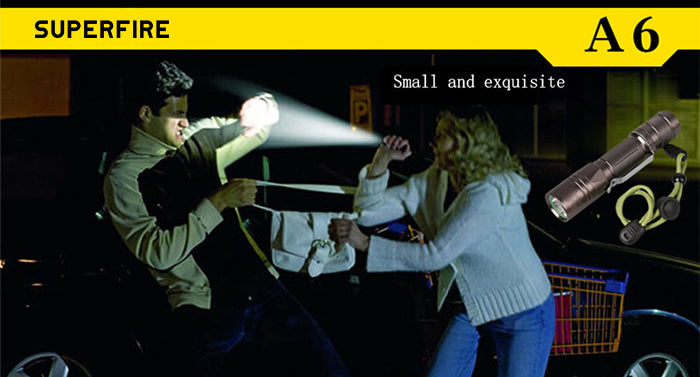 3.Using special aluminum alloy light cup cooperated with luminous waterproof circle.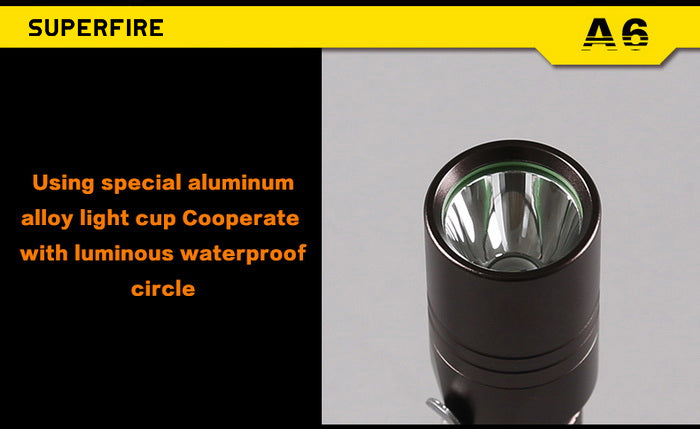 4.Double spring shock design for the head and tail to strengthen the effect of shockproof.
5.Removable waist clip is easy for users to carry a torch, and anti aging antifreeze thickening waterproof circle added.
6.Adopt U switch design and luminous waterproof switch cap to prevent wrong operation. It can be used upside-down.