Product description
Product reviews
Specs:
Power:36W
Size:60*35*273mm  
Weight:400g
Brightness:6000 lm
Lamp beads: P90
Battery:26650*2pcs
Battery Capacity:3700mAh*2
Battery voltage:7.4V
Charging Port: Type-C interface
Charging voltage: 5V/2A (Note: fast charging chargers are not supported)
Run Time:5-10 hours 
Charging Time:5 hours
Material:Aluminum Alloy
Colour:Black
Anti-fall Height:1M
Lighting Distance:350M
Waterproof:IP44
Modes: Low-Mid-High-Strobe-SOS
Packing: Flashlight+2*26650 battery+USB type-c cable+ green rope +box
Features:
1.High-brightness long-range, high-power wick, 6000 lumens high-brightness output.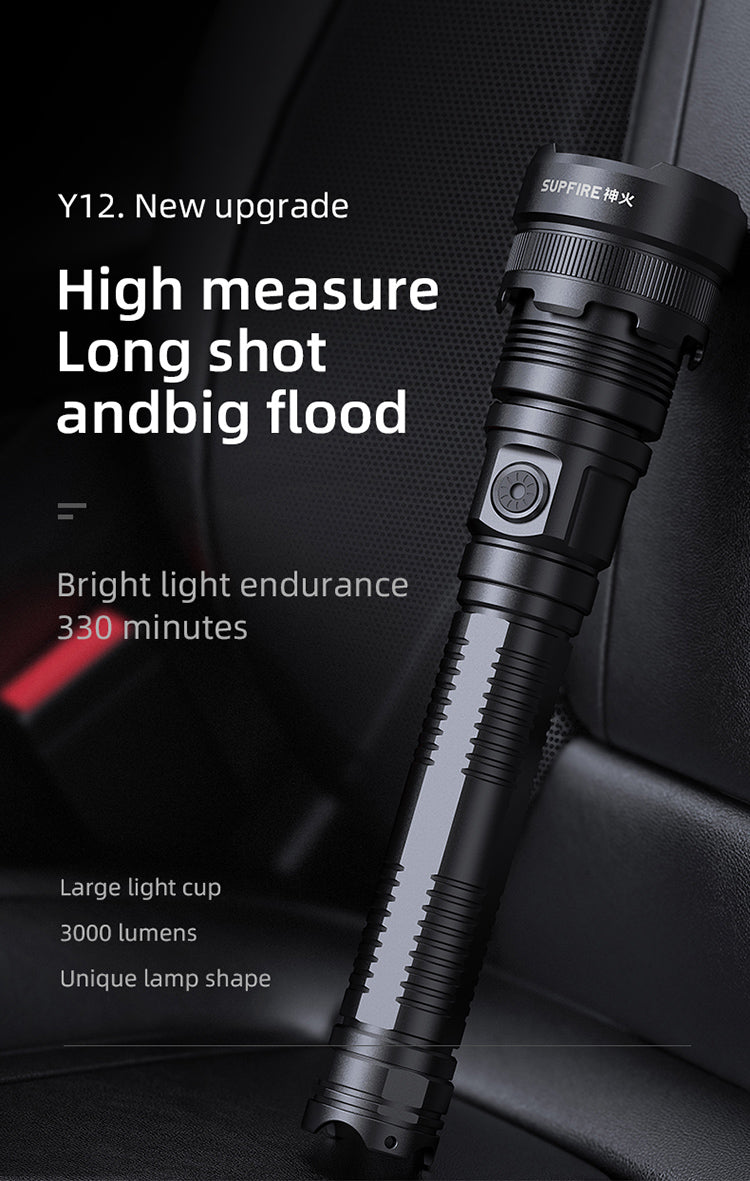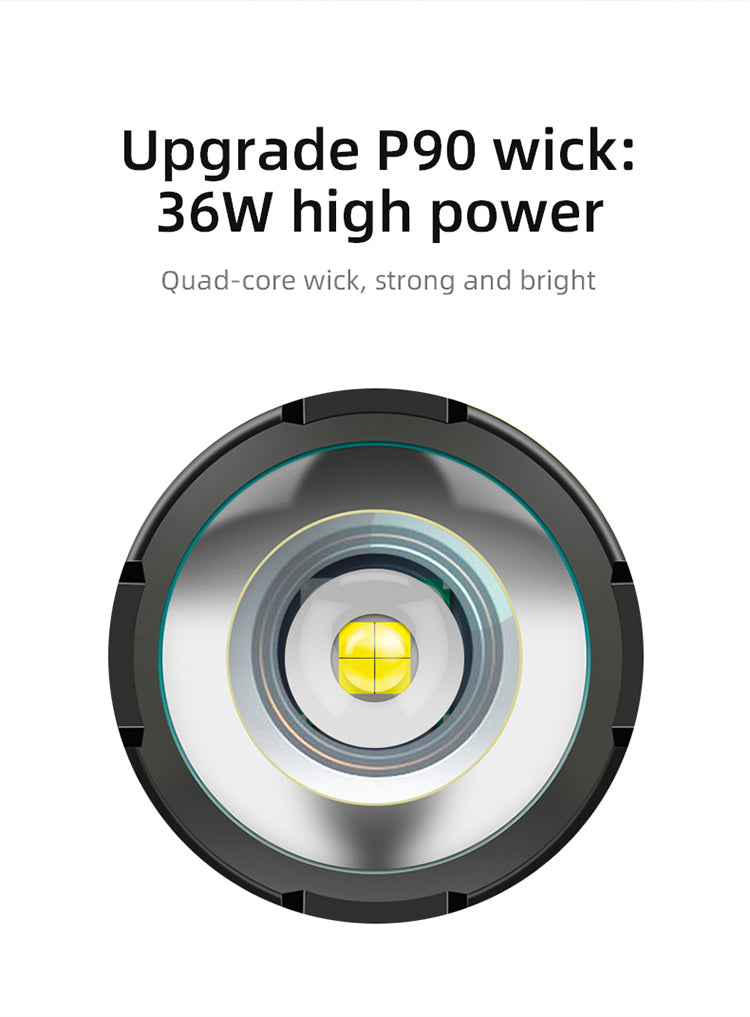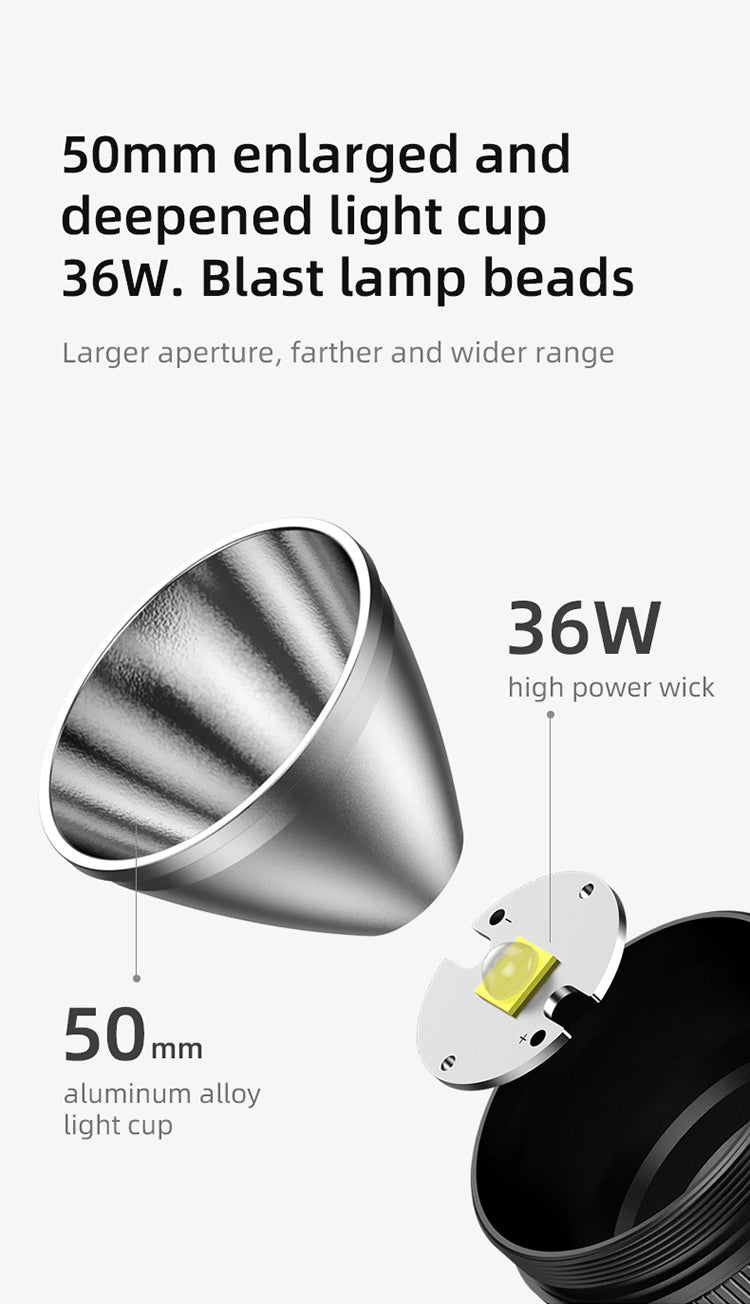 2.Large capacity, 7400mAh rechargeable lithium battery.
3.Long battery life, high brightness can be used for more than 5.5h.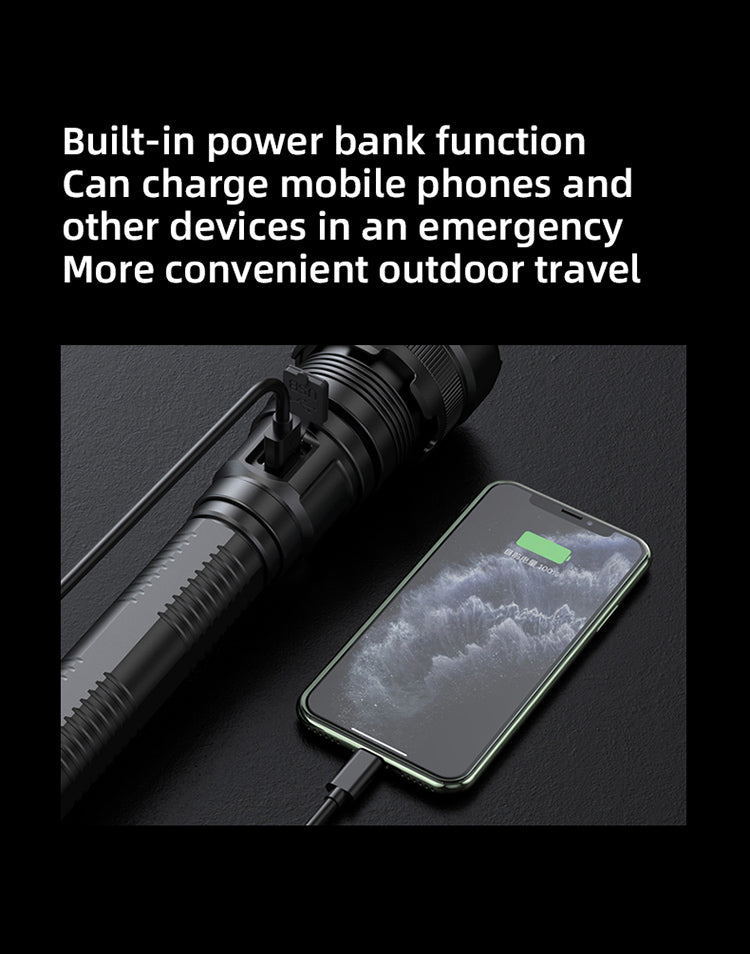 4.Good waterproof performance, no fear of wind and rain.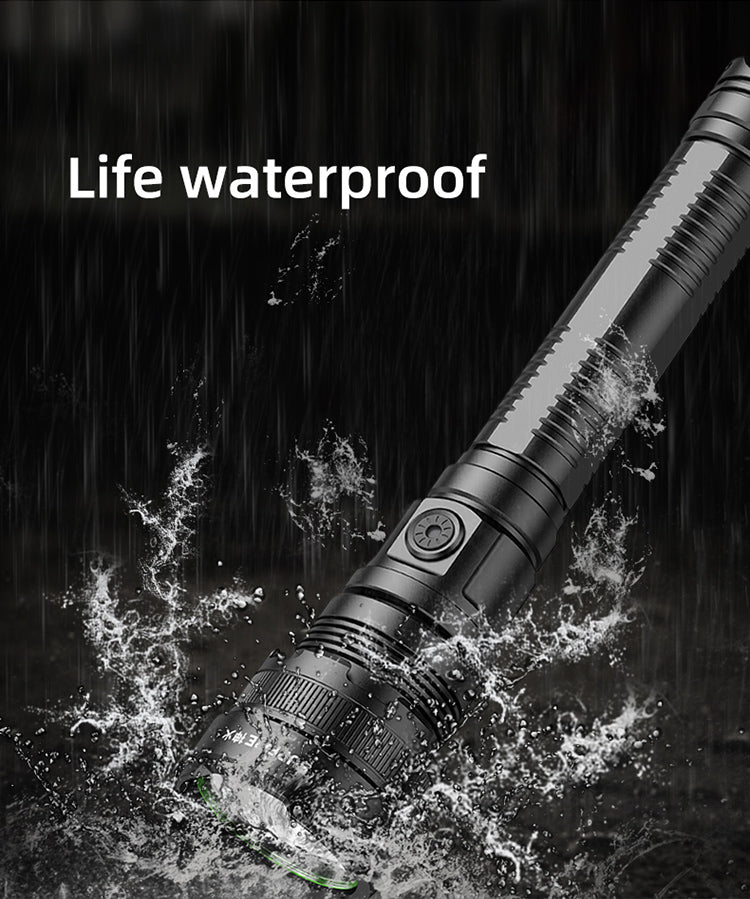 5.Size USB design, can be charged and discharged. Emergency charging outside is just right.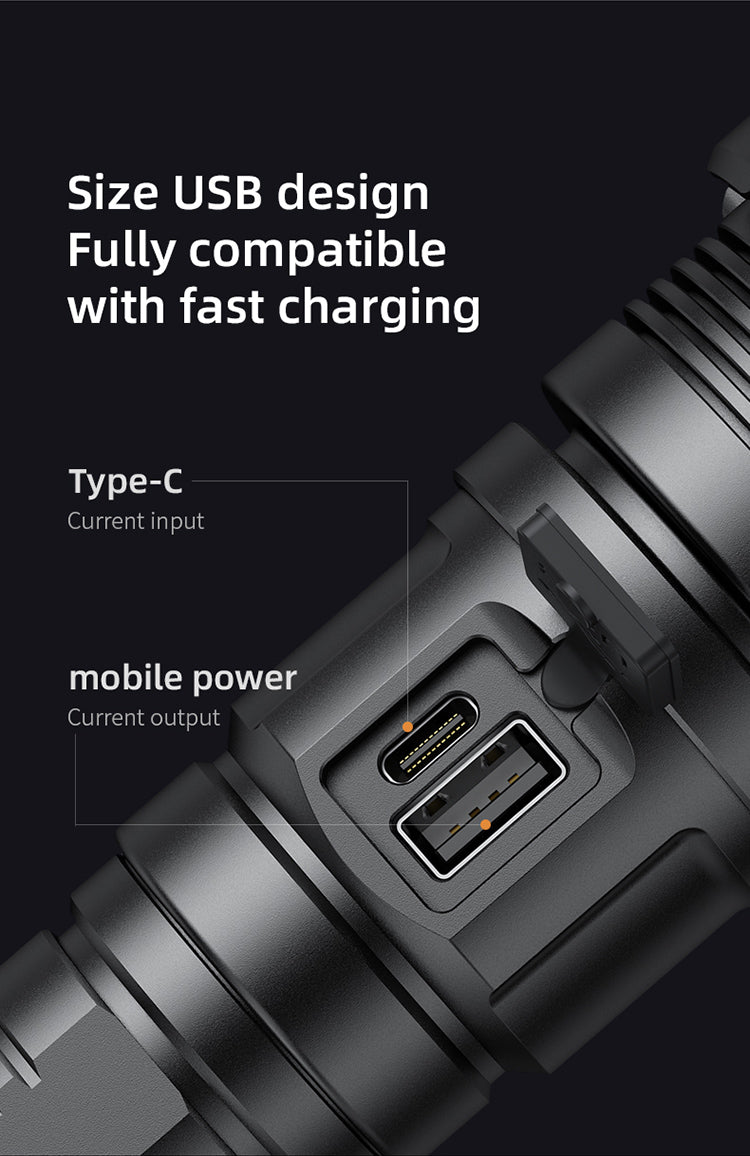 6.Unique lamp head shape, cool flashlight design explodes in popular design.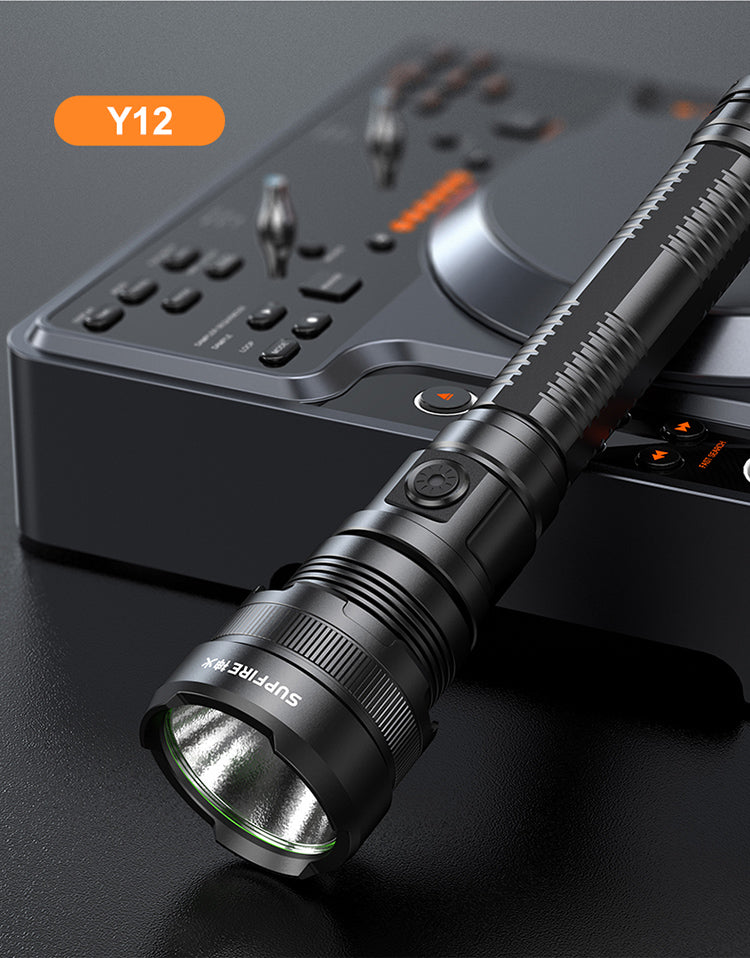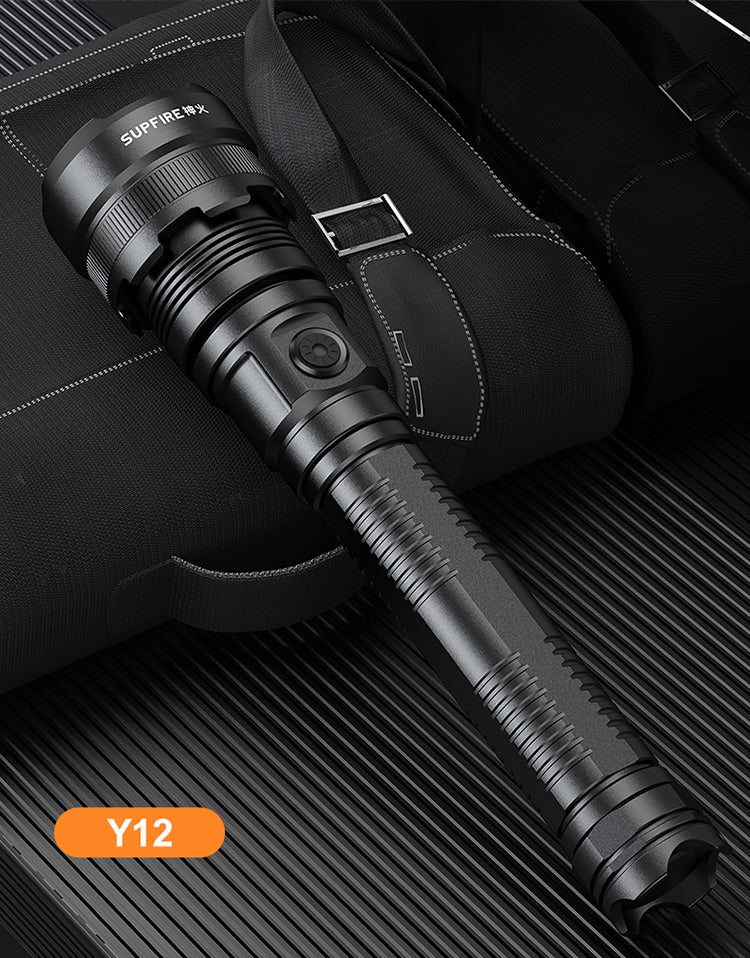 Using tips:
Press the power button to turn on the flashlight (weak-medium-strong-strobe-SOS) five modes cycle. Long press 2s to turn off.
The blue indicator light is on when power on, and the red light flashes when the battery is low.
The red light is on when charging, and the blue light is on when fully charged.